Dear Entrepreneurs, It Is Cashout SZN!
Regardless of how wonky the economy may seem, there's a guaranteed season that everyone has to open up their wallets to shop and that season my dear entrepreneurs, is upon us! With Back Friday, Cyber Monday and Christmas around the corner, are you ready to be a part of the crew making money this season? If yes, then you should read on and definitely try out these 10 strategies to cash out this festive season.
Set clear goals. Make a projection of how much you want to make in revenue/profit, customers, etc. This will guide you with inventory to stock up on, how much you need to set aside for marketing, the number of extra hands you'll bring on board to help out, etc. so you do not get overwhelmed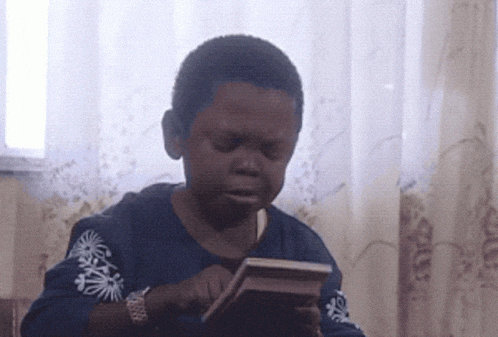 Create eyecatching banners. Everyone is attracted to beauty; which is why aesthetically pleasing banners/posts perform better on social media. Create promotional banners that talk about the promo/sales you're having and ensure it bears all the necessary information. If you can't afford a graphic designer, create one on Canva easily.
Have combo deals. Now is the time to combine your best-selling products and services and the ones that didn't do so well in a combo deal. Slash the prices but ensure you're not running at a loss. The idea is to sell volumes to hit your revenue goal. Combo deals perform well because it's almost like getting two for the price of one.
Keep your money separate. If you've been transacting business all year with your personal bank account, this is not the season to do so. Your business money is not your personal funds. Create a separate account so you can track how much is being made and be accountable.
Promote aggressively. Be ready to double or even triple the amount of promotion you've been doing for your business. It's the festive season, competition is fierce and you don't want to be drowned out in all the noise. Be in people's faces (not in an irritant manner though) and stay top of mind for them. Your current customer base is vital to your marketing/promotion efforts; engage them, and prompt them on your oncoming deals.
Reliable delivery. Now more than ever, this is the time to get your logistics right. From dispatch riders to courier services that will deliver interstate and internationally, go for the best and most reliable options. You do not want irate customers complaining of delayed delivery.
Collaborate and cross-sell. A great way to be part of team sold out this season is to collaborate. If you sell hair, collaborate with someone who makes hair bonnets for instance or if you sell clothes, collaborate with a business that sells shoes. Your audiences are similar and will want what you sell.
Payment options. Regardless of time or location, your customers making payment should not be a hassle this season. If you sell via a website, make sure payment gateways are working well and if you're into social commerce, then make sure you have a bank account that allows you receive payment with ease.
Don't do it all alone; get help. We know you're a solopreneur but we can't afford for you to experience burnout this season; delegate tasks to others and retain your strength for other important tasks.
…And lastly, add free gifts/ offer incentives. 'tis the season to be merry and a little token to show appreciation will go a long way to adding cheer and being memorable. I mean, who doesn't love free stuff?
We hope you found a few things useful and will be implementing them. Oya, get to work; but wait, just before you go….
Show us love naa, just share this post with your friends on social media 😁